Kerry Ingham – MNCPS
Counsellor
Change can be daunting, especially if our best efforts no longer seem to work. No one likes to feel stuck, or lost or out of options as to how to move forward. Grief wears many faces. Relationships can become challenging, worn down or simply no longer viable. Our self-talk can be unhealthy and we can't fathom the true cause. We might have a story of trauma we have ignored, forgotten or simply don't know how to approach or overcome.
The most common diagnosis; being human. 
Treatment starts with reaching out for help. As an integrative humanistic counsellor I am here to support you. I provide a respectful, safe and confidential environment where you are heard without judgement. Together we can work towards making the changes you seek for your own wellbeing and achieving your goals. I work with loss, post-natal depression, anxiety, panic-attacks, childhood-related difficulties, low self-esteem and life altering events. How you experience your life or how you relate to those around you may not be what you want for your future. I believe in every person's ability to connect with their own power in order to heal.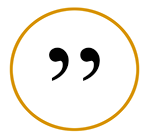 About me:
My 'past life' in the corporate advertising world showed me the many ways the ego can interfere with happiness. And so a very contrasting career in therapy began with a local charity providing supported placements for vulnerable and disadvantaged young people. This was followed by volunteering for several years as a bereavement counsellor at Hospice and then into private practice with colleagues I respect and admire. 
As an artist and professional illustrator of over 20 years, I incorporate my counselling skills to provide art and relaxation days for Macmillan Cancer Support and private groups. I am married and love to be outdoors walking my border collie. I prefer to avoid spiders and housework.
I am insured, a member of the NCPS and adhere to their Ethical Framework.