What sort of problems bring children and teenagers to counselling?
In some cases it might not be obvious, it is just your sense as a parent that tells you child is struggling. The list below is not exhaustive but covers a number of reasons parents look into counselling for their child.
Long periods of sadness, tearfulness, or depression 
Behavioural problems such as; excessive anger, acting out, bedwetting or not getting on at school
Social withdrawal or isolation
Being the victim of bullying or bullying other children
Decreased interest in previously enjoyed activities
mood swings (e.g., happy one minute, upset the next)
Increase in physical complaints, headaches, tummy ache
Management of a serious, acute, or chronic illness
Experiencing significant loss or change such as following death of a loved one, separation, divorce, or house move.
Does my child need to see a Counsellor?
Perhaps it has been suggested to you by family, friends, teacher or GP that your child may benefit from some counselling. Or perhaps you have noticed a change in your child's behaviour, reactions and emotions, that are not going away or are worsening.
It can be very helpful for a child to have a confidential space to explore how they are feeling and learn new ways to feel comfortable within themselves.
What is children's counselling?
As with adults the most important starting point is the relationship between the child and counsellor. The counsellor will listen without judgement and provide a safe environment for your child to spend some time identifying what they are struggling with.
Young children often explore and recognise their feelings and difficulties through the medium of play. This can involve, games, art, sand play, writing stories and play with puppets. Often a child will find it easier to explain how a character in their story is feeling. These methods all give the counsellor a great insight into the unconscious mind of the child.
Older children often prefer talking therapy where they can talk about their feelings freely without judgement or risk they may be hurting the counsellors feelings.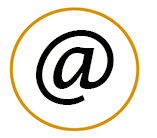 How can counselling help?
Are you worried that your child is struggling? Counselling for Children and Teenagers is now widely accepted as beneficial. It can provide a safe place to talk and be heard without judgement away from their usual circles.
Counselling children and teenagers is not about advice-giving or influencing decisions. It often doesn't provide the child with the answers or solutions, what it can provide is an opportunity for exploration and understanding. This comes through the development of a supportive relationship built on trust. The counsellor  agrees confidentiality with the child and will only break that confidentiality if the child is considered to be at risk of harm to themselves or others.
Many parents are keen to discuss what happens in sessions, it is important to protect the confidentiality agreement with the child so this would only happen with the child's consent. It can often be difficult for parents wondering what is being said in sessions. Counsellors are here to work with your child not to judge or talk about what may be happening within your family.